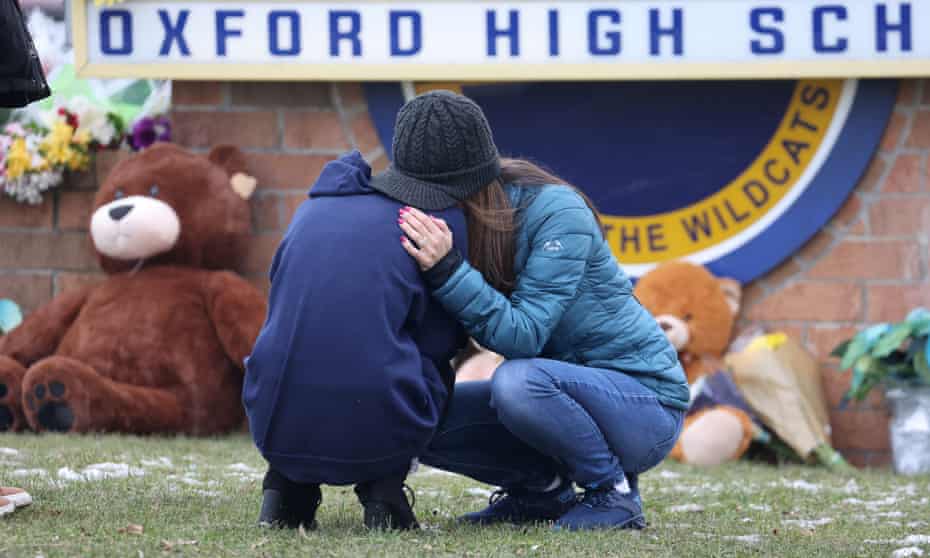 A few years ago, I went to Arkansas and met loads of active Mayors and other politicians. Most of them were very friendly and insisted on buying me a beer because they knew that British men drink a lot of beer!
One question I was asked was, "What do you find strange about American politics? My reply was fourfold. "Your refusal to provide all citizens with decent health care; your willingness to execute people; the way that politics and religion work together; but above all the way that Americans seem absolutely fascinated by guns".
What amazed them most was the fact that not only had I never even touched a gun I can say with absolute certainty that none of my friends have either. I was asked, "how do you defend yourself?" My response to this question was, "my defence against being killed by a gun is that no-one else has got one either."
All this was in those halcyon days before the malign presence of Trump came on the scene and moved the USA significantly down the line of being a liberal democracy. As I read reports from America of the way that former members of the Ku Klux Clan and those insurrectionists of January 6th are entering elected politics, I ponder how close the American democracy is to being broken.
I was reminded of that visit over the past few days when I saw the reports of the murders of four innocent kids by their form mate Ethan Crumbley at Oxford High. What makes this worse is the behaviour of the boys' parents who have now also been charged with the serious offence of involuntary manslaughter alongside their son's charge of murder on four counts.
Unbelievably, just days before the shooting they went a bought a gun for a boy who clearly was having mental problems. They either did not know where the gun was or allowed the boy to take a loaded gun to school. On the day that the slaughter took place they insisted that the boy be left in class despite extremely worrying drawings that he had made. How can parents do that? How can laws allow them to?
The UK has many faults and politics, and social discord is in decline here, but I just cannot imagine any circumstances where the continued slaughter of children in schools could ever take place because of our gun control laws. You can have a gun in this country in certain circumstances. They are not too uncommon in rural areas where are they needed for vermin control and in urban areas largely for use in gun clubs.
Guns are rare and although some criminals do have them, they are usually used in battles between criminals who kill each other. Regrettably sometimes a police officer gets shot and even more rarely an innocent bystander gets shot. "Going armed" is not even common amongst criminals. It is certainly absolutely unheard of amongst non-criminals. That's why most Police are not armed and don't want to be. Guns are usually only routinely worn by Police at places, such as Parliament which have a high likelihood of terrorist attacks.
In 2018 the murder rate in the United States was 5 per hundred thousand. The UK rate that year was 1 per 100,000. Since then, the UK rate has stayed the same, but the American rate has gone up to 6.
This excludes the figures of suicide and shooting accidents where gun use in the USA is common but again very rare in the UK. It's the police who suffer the most. According to statistics reported to the FBI, 59 American police officers were killed in the line of duty from January 1, 2021, to September 30, 2021. This marks a 51 percent increase in the number of police officers killed when compared to the same period last year.
The figure for the murder of police officers killed in the line of duty is 187 since the police were formed in 1830 by Sir Robert Peel.
I cannot and will not try to affect the results of other people's democracy unless questions are asked of me as they have been in Arkansas and other places in the USA, but I can make a personal decision. I wouldn't visit America again under any circumstances and have recently rejected a request to visit the Country for a speaking engagement.
For me America is just too dangerous. In large parts of the Country if the guns don't get you the unvaccinated morons will. I don't think that there is or should be a special relationship between our Country and the USA at present. I look to Europe which has a societal framework similar to our own and where I feel that our common heritage actually means something.